A Medjugorje pilgrimage is often a life-changing experience, and we urge you to go there while the apparitions are still happening.
A few times a year, we arrange unique pilgrimages to Medjugorje, led by filmmaker Sean Bloomfield (founder of this website) and Cimela Kidonakis, producers of the movie Apparition Hill.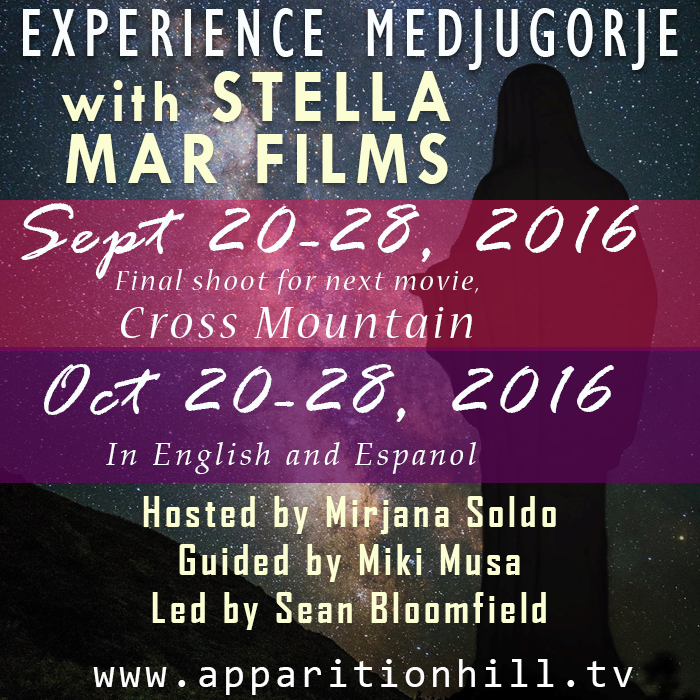 Pilgrimages are run through their company, Stella Mar Pilgrimages, and organized by the Croatian Mir Center.
Learn more and see Stella Mar's upcoming pilgrimages at MedjugorjePilgrimage.com.
Other pilgrimage operators we recommend include:
The Mir Center
Trinity Pilgrimages
Medjugorje Web
206 Tours
Marian Pilgrimages
Joe Walsh Tours
Magnificat
…and there are many more wonderful Medjugorje pilgrimage operators, each of them slightly different in their approach and schedule. Please share your experiences on the Medjugorje Forum.