Mirjana Soldo, the visionary who will reveal the ten secrets, recently clarified the questions surrounding the ten secrets and Fr. Petar Ljubicic.
Some of her comments in recent interviews seemed to omit Fr. Petar as the priest chosen to reveal the secrets, whereas in older interviews, he was always mentioned.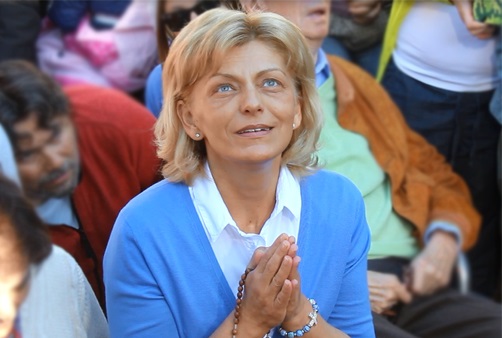 In the past, Mirjana has said, "When Our Lady entrusted me with the tenth secret, she asked me to choose a priest who will reveal the secrets at the appropriate time. I chose Fr Petar Ljubic. I am supposed to tell him 10 days in advance what will happen and where. We are supposed to spend seven days in prayer and fasting, and then three days before what is to happen he is supposed to reveal the secret to the world. He doesn't have the right to choose whether to reveal it or not."
Concern and speculation arose among Medjugorje followers when Mirjana recently stopped mentioning Fr. Petar during interviews in relation to the secrets and how they would be revealed.
In September 2015, however, Mirjana elaborated on the situation to clear it up. This is what she said: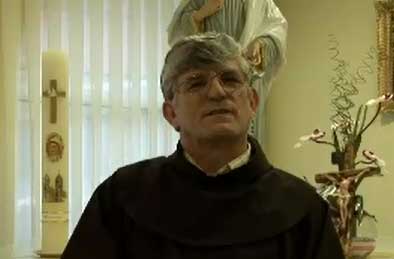 "People used to ask me why I had chosen Fr. Petar and not Fr. Slavko. They would say, 'Father Slavko is coming so often and he's your husband's uncle.' Then, as we all know, Father Slavko died.
"Again it is for sure Father Petar. What I'm trying to explain to everybody is that Our Lady will take care of it. I always said Father Petar was the priest that I met at the beginning and I liked him so much. He worked with poor people, and he was always helping them and looking for accommodation and food for them. He always had an open heart for those who were poor. That is how we got connected and he was always with me. It was normal that it was Father Petar.
"But it all depends on Our Lady and not me. What if the pope says to me, 'Give the secret to me.'? And I were to say, 'No, no, no, I'm giving it to Father Petar.' (laughter) Of course I would give it to the pope."